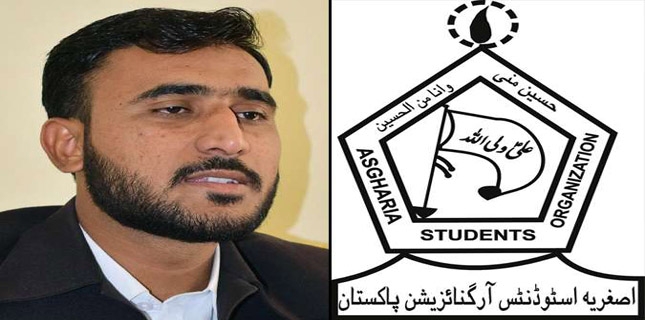 Asgharia Students Organisation (ASO) Pakistan president Qamar Abbas Ghadiri has said that Saudi Wahhabism and Israeli Zionism are two sides of same coin and both isms are bent upon destroying Muslims directly or through use of proxies.
He referred to the Saudi Crown Prince's admission that Wahhabis spread worldwide under US anti-USSR policy and for that Wahhabi monarchy set up network of seminaries and mosques. Ghadiri further said that Saudi monarchy, under US policy, divided Muslims and imposed a unilateral war on defenceless people of Yemen and in Syria, Saudi Wahhabi monarchy is involved in heinous crimes through takfiri proxies.
He said that ideology of banned terrorist outfits ASWJ, Daesh, TTP and likes is the same Saudi Wahhabi ideology and these outfits were serving the interests of the chief patron of Zionism (US administration) through Saudi nexus. He said Zionists massacre people in Palestine and also used proxies in Syria and other parts of the region.