Iraq
Iraq: Resistance groups vows solidarity with IRGC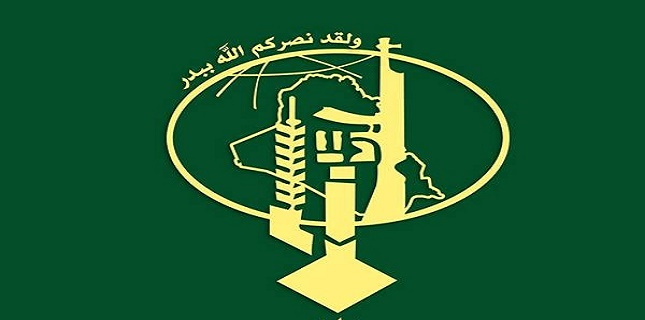 Iraqi resistance groups, which have been a major partner in the national army's sweeping counter-terrorism operations, have thrown their weight behind Iran's Islamic Revolution Guards Corps (IRGC) in the face of the US blacklisting of the elite military force.
Visiting the residence of the Iranian consul general in the holy city of Najaf on Saturday, representatives of the Iraqi resistance groups delivered a statement in which they rejected Washington's latest move to target the IRGC and expressed their solidarity with the Iranian force.
They recalled the IRGC's contribution to Iraqi forces' years-long anti-terror drive and commended its role in preventing several Iraqi states from falling into the hands of the Takfiri terrorist group Daesh.
Meanwhile, a spokesman for the Badr Organization — part of the Popular Mobilization Units or Hashd al-Sha'abi, which had a prominent role in flushing Daesh out of the areas they had occupied — denounced Washington's move against the IRGC as "laughable" given that it was "coming from the number one sponsor of terrorism, America."
Similarly, a spokesman for the Fatah (Conquest) alliance denounced the US designation, saying, "We reject this action from America and say we have honor to be in the Islamic resistance that fought and beat terrorism.
Earlier this week, Prime Minister Adil Abdul-Mahdi noted that Iraq had in fact tried to stop the US blacklisting of the IRGC.
He also warned of the measure's "negative impacts on Iraq and the entire region."
Separately, Shia military groups such as Kata'ib Hezbollah and Harakat Hezbollah al-Nujaba have condemned the US hostile move against the IRGC, with the latter stressing that the designation will in no way affect the approach of Iraq's Islamic resistance groups towards neighboring Iran.
In 2014, when Daesh unleashed its campaign of terror in Iraq, Iranian military advisors rushed to the aid of Iraqi Armed Forces on Baghdad's request, helping them reverse Daesh's gains and ultimately liberate the entire country from the clutches of the terror outfit some three years later.