Iraq
Iraqi Prime Minister Adel Abdul-Mahdi arrived Iran for official visit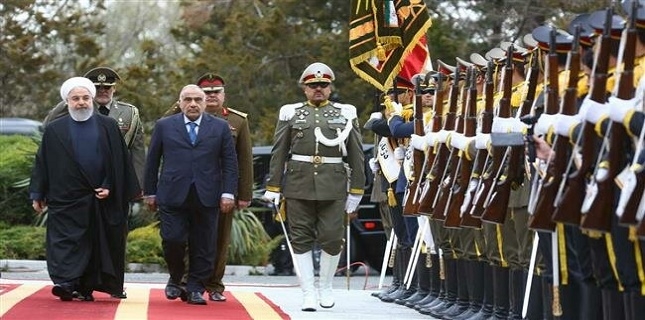 Iraqi Prime Minister Adel Abdul-Mahdi has arrived in Iran for an official two-day visit – his first since he took office – as the two neighboring countries are boosting ties in all fields.
Abdul-Mahdi was welcomed by Iranian President Hassan Rouhani at the Sa'dabad cultural and historical complex in Tehran on Saturday.
The Iraqi premier, who is heading a high-ranking politico-economic delegation, is expected to hold talks with senior Iranian officials on developing ties, and regional and international issues.
He will also attend a meeting with businessmen and economic activists to discuss ways to strengthen financial bonds between Tehran and Baghdad.
In March, Rouhani made a landmark visit to Iraq, which featured several meetings and the signing of memorandums of understanding for the expansion of cooperation in various sectors.
In a joint statement, Tehran and Baghdad hailed Rouhani's Iraq visit as a "turning point" in efforts to strengthen "strategic" cooperation based on non-interference in each other's internal affairs.
In March, Iraq President Barham Salih said his country would not be part of a regime of unilateral sanctions imposed by the United States against Iran, and would do its best to reduce the damage done to the Iranian nation as a result of the bans.
"There is no doubt that we will be affected by these sanctions, but it is certain that we will not be part of them," he said.
He also hailed Iran's support in Iraq's fight against the Daesh terrorist group, adding that his country can say nothing but only to thank Tehran for its efforts in this regard.