Iraq
Iraqi Hashd al-Sha'abi pledges 'suitable' response to deadly Syria strike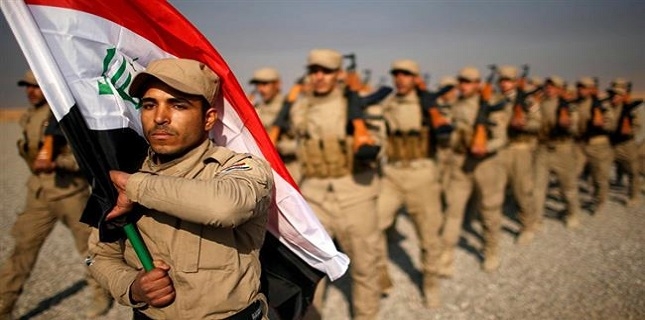 The Iraqi voluntary and pro-government Popular Mobilization Units have pledged to get revenge for a deadly air raid on their fellow fighters in Syria's eastern province of Dayr al-Zawr earlier this week, blaming the United States or Israel for the attack.
Hezbollah Brigades spokesman Jaafar al-Husseini said it was still too early to say definitively whose forces carried out the late Sunday strike against the border town of al-Hari near the frontier with Iraq but insisted it "could only have been" the Americans or Israelis.
"When it becomes known who was responsible then there will be an appropriate response and the hand of the resistance will strike anywhere," Husseini said during a memorial ceremony for the fallen fighters at a mosque in Baghdad.
Both the Syrian government and Iraqi Popular Mobilization Units – commonly known by the Arabic name Hashd al-Sha'abi, initially pinned the blame on the US-led coalition purportedly fighting the Daesh Takfiri terrorist group.
"We have reasons to believe that it was an Israeli strike," a US official later told AFP on condition of anonymity. Israel has so far declined to comment.
Meanwhile, the Iraqi Foreign Ministry has denounced the deadly airstrike in Syria, saying it "expresses rejection and condemnation of any air operations targeting forces in areas where they are fighting Daesh, whether in Iraq or Syria or any other area where there is a battlefield against this enemy that threatens humanity."