Iraq
A cache, prepared to smuggle to Syria, seized in Nasiriyah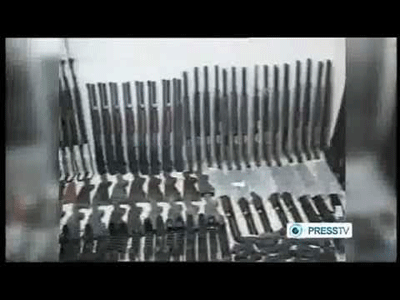 Police forces in Nasiriyah seized a cache of weapons in a house in a village east of the city of Nasiriyah, Dhi Qar province.
A security source told that the information received said that people in Akras village are collecting light and medium weapons in one of the houses to smuggle them to Syria.
He added: " the police raided the house and found a cache of 15 different launchers / 4 GC / rifles, Kalashnikov rifles, and large quantities of ammunition as well as rockets and grenades and weapons parts."
He explained: "the person accused of collecting weapons managed to escape, and the force arrested his brother.
It is relevant to add here that the CIA-Mossad backed takfiri terrorists are involved in terrorism in Iraq and Syria. They also enjoy support from some neighbouring Arab countries.