Iraq
Muqtada al-Sadr warns against US presence in Iraq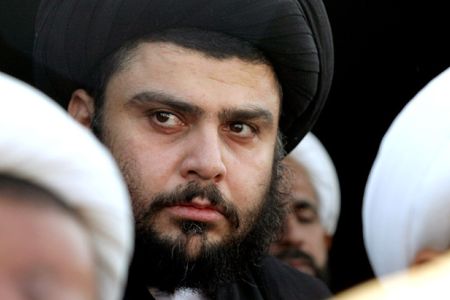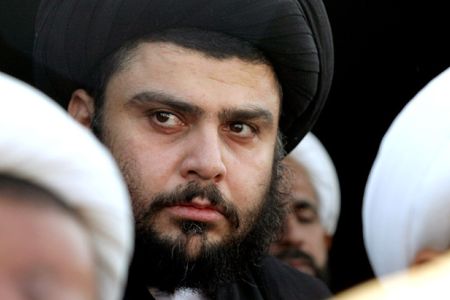 Iraq's influential cleric Syed Muqtada al-Sadr has issued a warning that any US training mission in Iraq after 2011 will be confronted by "military means".
"We will treat anyone that stays in Iraq as an oppressive occupier that should be resisted through military means," AFP quoted Sadr as saying in a letter released by his office on Saturday. 
Prominent Shi'ite cleric Muqtada al-Sadr has warned of a backlash by way of "military means" if U.S. troops stay in the country past the December 31 deadline.
The cleric, known for his anti-American views, made the remarks after Iraqi officials last week said they were open to discussions about keeping some U.S. forces past the deadline for training purposes.
Seven ministers serving in Iraqi Prime Minister Nuri al-Maliki's administration are tied to Sadr's movement, as well as 40 parliament deputies.
A 2008 security agreement between the United States and Iraq requires that the roughly 47,000 U.S. troops serving there leave by the end of this year
The Shia cleric's statement came in response to Baghdad's tendency to open talks with US military officials for a post-2011 US training mission in Iraq. 
Earlier on Tuesday, Iraq's Foreign Minister Hoshyar Zebari announced that Iraqi politicians have agreed to let Baghdad start negotiations with Washington on a military training mission in Iraq after 2011. 
"The government that agrees to their stay, even if it is for training, is a weak government," the letter added. 
Back in June, the Iraqi cleric threatened to take up arms against US troops unless the US military forces withdraw from Iraq before the end of the year. 
Around 47,000 American soldiers are now stationed in Iraq, all of whom must leave the country by the end of 2011 under the terms of a 2008 bilateral security pact between Washington and Baghdad. 
The agreement, known as Status of Forces Agreement, also forced Washington to end its combat operations in Iraq in August 2010. 
Despite the United States' claim that it no longer engages in combat actions in the country, there have been numerous reports of US troops' involvement in military operations in Iraq. 
Many observers believe that Washington has no intention to leave Iraq as American troops have built several bases in the country.