Iraq
Iraq political gridlock close to end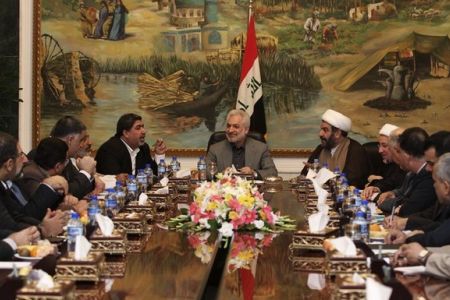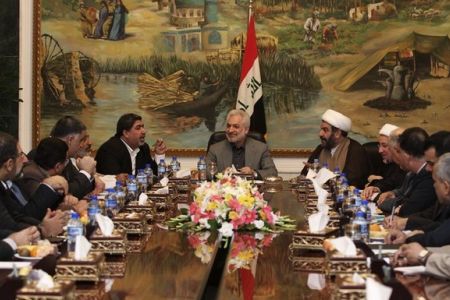 Iraqi politicians say they are closer to forming a new government to end nearly seven months of an impasse after the country's inconclusive general elections in May.
A merger of Prime Minister Nouri al-Maliki's State of Law coalition and the Iraqi National Alliance (INA), the National Alliance convened on Monday to choose a nominee for the post of prime minister.
Combining State of Law's 89 seats and INA's 70, the National Alliance is to form a bloc that would be just four seats short of the 163 needed  for a governing majority.
Meanwhile, Maliki and Vice President Adel Abdul-Mahdi have been proposed as possible nominees to form the next government.
The country's grand coalition said it could announce a nominee on Tuesday and that party officials were leaning towards Maliki, Reuters reported.
"Many parties have no objection to Maliki's nomination but we want the approval of all parties," Qusai Abd al-Wahab of the Sadr movement said after the Monday meeting.
"Tomorrow, God willing, we will announce a candidate. Talks are continuing as we seek to get a 100 percent consensus," said Ali al-Adeeb of Maliki's Dawa party.
Former premier Iyad Allawi's al-Iraqiya coalition, which won a plurality of 91 seats in the May elections, has said it will not participate in a government headed by Maliki.
On Monday, Iraqi Foreign Minister Hoshyar Zebari said there has been "an important positive result" of the delay in forming a government, showing that the Iraqi leaders "will not budge to foreign pressures."
"They want to decide their own future, to choose their own government, their own leaders by themselves," Zebari went on to say.
The minister, however, criticized "a fight over personalities" and urged politicians to focus on "the substance of government."
Politicians and military leaders warn that the continuation of the power vacuum could give militants the ground to intensify their already stepped up attacks on government officials, the police and the army.