Iraq
Eid ul Ghadir celebrated in holy Karbala and Najaf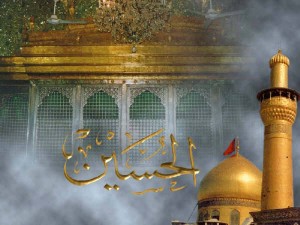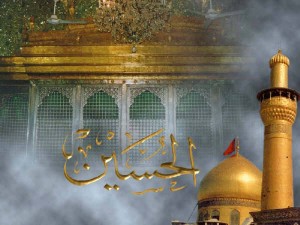 HOLY KARBALA, Iraq:
Karbala, Iraq (SN)  A magnificent festival to mark Eid Al-Ghadir Al-Agharr also called as 'Eid of Wilayah' was organized in the area that lays between the two holy shrines i.e Al-Imam Al-Hussein (A) and Al-Abbas (A) in the holy city of Karbala.
Religious and political figures as well as a number of poets from Bahrain, Saudi Arabia and Iran besides Iraq attended the special ceremony.
 
Addressing the participants, secretary general of Al-Atbah Al-Husseinyah Sheikh Abdel-Mehdi AlKarbalai highlighted importance of Ghadir feast citing sayings of the Prophet Muhammad (S).
Among others who addressed on the occasion were Sheikh Ibrahim Al-Bahraini (Bahrain), Sheikh Nijah At-Tai, eulogist Qassem-Zadeh (Iran), Abo Wilayatu Ali (Al-Hassa, Saudi Arabia), poet Abo Roqayyah Al-Hayawi (Al-Kutt, Iraq), Mohsin Az-Zobeydi (holy Najaf, Iraq), Me'mar AlJabouri (Babul, Iraq) and poet Ridha Al-Khaffaji (holy Karbala).
HOLY NAJAF, Iraq:Â 
Millions of devotees from in and outside the country descended at the holy shrine of Al-Imam Ali (peace be upon him) in he holy city of Najaf to swear allegiance to the infallible imam (peace be upon him).
Special A'maal of the day were also performed at the holy shrine.
They had converged on Najaf the day before — many of them travelling to the holy city on foot, for Ghadir.
Thousands of women, dressed from head to toe in the billowing black folds of the abaya handed out sweets, cakes and candies and wailed for joy on the streets.
Thousands of young men walked around the magnificent Imam Ali (peace be upon him) mausoleum which was decorated with lights, balloons and multicoloured buntings marking the auspicious occasion.
"Imam Ali, we come to swear allegiance to you," chanted worshippers.
Festive gatherings were also held at the holy shrines, husseiniyaat, mosques, marajay offices and schools attended by thousands of devotees.
Speakers highlighted the significance of idd Al-Ghadir while eulogists paid rich tributes by reciting eulogies. Sweetmeats were distributed.