Iraq
US military helicopter crashes in western Iraq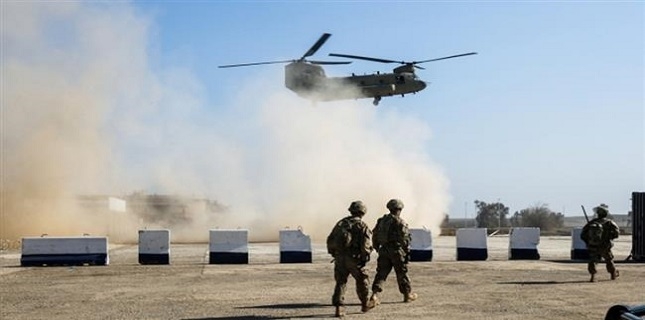 A US military helicopter, with seven service members on board, has crashed in the western Iraqi province of Anbar, US officials say.
The aircraft was a HH-60 Pave Hawk helicopter and it crashed near al-Qaim town near the Syrian border on Thursday, two US officials said, speaking on condition of anonymity.
One of the officials said fatalities were "likely" and that there were no indications that the helicopter was shot down by hostile forces.
The US Central Command confirmed the news in a statement, saying, "Rescue teams are responding to the scene of the downed aircraft at this time."
There has been no further details about the crash, but the Central Command said it will launch an investigation into the cause of the incident.
The US has been leading a coalition of its allies in a military campaign against purported Daesh targets in Iraq since 2014. The alliance has repeatedly been accused of targeting and killing civilians.
Daesh unleashed a campaign of death and destruction in Iraq in 2014, overrunning vast swathes in lightning attacks. Iraqi army soldiers and allied fighters then launched operations to eliminate the terrorist group and retake lost territory.
Last December, Iraqi Prime Minister Haider al-Abadi declared the end of the anti-Daesh campaign in the Arab country.
However, the Pentagon announced in February that the number of US troops in Iraq will remain at just over 5,000 for the foreseeable future.