Iraq
Mattis pressing NATO for long-term stay in Iraq: Report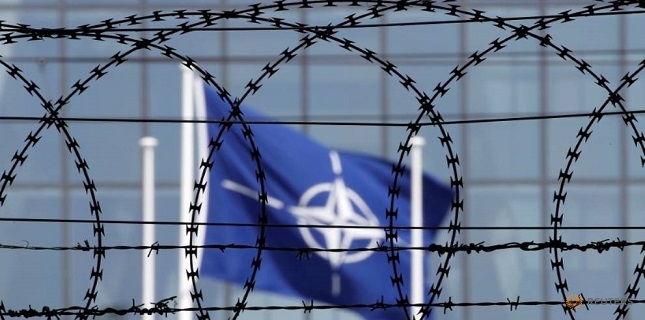 The United States is reportedly pressing NATO to set up a long-term mission in post-Daesh Iraq amid fears among the European members of the Western military alliance that they could be dragged into yet another Afghanistan-like quagmire.
Reuters cited five senior NATO diplomats as saying on Wednesday that US Secretary of Defense Jim Mattis sent a letter to NATO headquarters in January, calling for a formal NATO mission to Iraq with a semi-permanent or permanent command to purportedly train Iraqi forces.
"The United States is pushing hard for a NATO role in Iraq, not in a combat role, but for a long-term assignment," one senior NATO diplomat said on condition of anonymity.
"This looks suspiciously like another Afghanistan," where the US-led Western military alliance has maintained a military presence since 2001, the diplomat said, adding, "Few allies want that."
The US and its allies invaded Afghanistan under the guise of the war on terror. Some 17 years on, the Taliban militant group has only boosted its campaign of violence, targeting both Afghan civilians and security forces in bloody assaults.
More recently, Daesh terrorist group has established a foothold in eastern and northern Afghanistan and stepped up its attacks.
In his letter, Mattis suggested developing what he called military academies and a military doctrine for the Iraqi Defense Ministry, diplomats said.
NATO defense ministers are expected to discuss Washington's request in Brussels next week, with a possible decision at a summit in July.
Diplomats said that NATO defense chiefs will provide ministers with a range of options for an Iraq mission, while NATO Secretary General Jens Stoltenberg has discussed the issue with Iraqi Prime Minister Haider al-Abadi.
Pentagon spokesman Johnny Michael declined to comment whether Mattis had sent a letter to NATO, but said the US "administration continues to look for ways allies can do more to counter terrorist organizations."
The plans for a NATO mission comes only after Iraqi armed forces, backed by popular forces, managed to rid their homeland of Daesh, the world's most notorious terror group. They declared full victory against the Takfiri outfit late last year.
Months after Daesh emerged in Iraq, the US and its allies began a military campaign in Iraq under the pretext of fighting the terror group. The US-led alliance did little to eliminate Daesh, but faced repeated accusations of targeting civilians and aiding Daesh terrorists.
The volunteer forces helping the Iraqi army on the battlefield said on numerous occasions that they have documented evidence showing Washington provides the terrorists with weapons and military support.
Following the collapse of the Takfiri outfit in Iraq and neighboring Syria, Daesh remnants have been flowing into Afghanistan and expanding their presence there under the nose of the US military and other foreign forces.
Washington's fresh push comes while US President Donald Trump has denounced NATO as "bulwark of international peace and security."
During the 2016 campaign and after his election, Trump has repeatedly slammed NATO as outdated and obsolete.
The size of any potential NATO mission has not been debated, but the diplomats said they would need to be substantially more than the current teaming to mollify Trump, adding they could involve regional "training" centers outside Baghdad.
The US new plan for Iraq comes as many Iraqi people are calling on US troops to leave Iraq now that the Takfiri group is defeated in the Arab country.
On Tuesday, the Iraqi premier unveiled a plan for the gradual drawdown of US-led coalition forces from Iraq after the collapse of Daesh.
Also on Monday, an Iraqi government spokesman said that US forces had already begun pulling out but that some would remain.
However, two major Iraqi Shia groups, the Badr Organization and Kata'ib Hezbollah, which played a key role in the fight against Daesh, have demanded a complete withdrawal of American troops from the country.
The United States has more than 5,000 troops in Iraq.