Iraq
Iraqi Forces Arrest ISIL Oil Chief near Border with Syria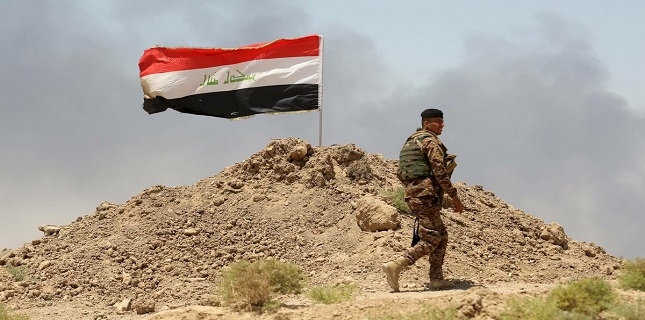 The Iraqi forces have arrested one of the most senior members of the ISIL while attempting to cross the border into Syria, military sources reported on Friday.
The sources said that the ISIL commander was identified as 'Abdel-Ghani Zargham 'Abdel-Sama, the terrorist group's oil chief.
The sources added that 'Abdel-Sama was traveling through the town of Masada in Northwestern Nineveh, when the Iraqi security forces ambushed his convoy.
Abdel-Sama surrendered immediately after he was surrounded by the Iraqi security forces.
The Iraqi volunteer forces of Hashd al-Shaabi announced on Saturday that their forces were on alert to carry out anti-terrorism operations on Syrian soil following coordination with Damascus officials.
Vice-Chairman of the Hashd al-Shaabi Committee Abu Mahdi al-Mohandes announced that his forces were put on alert to chase terrorists in Syria if the militants in Syria launch attacks on Iraq.
He further said that Hashd al-Shaabi missions in Syria should be allowed and declared by the country's Prime Minister Haydar al-Abadi and in coordination with the Damascus government.