Iraq
Iraqi lawmakers set May 12 as date for national elections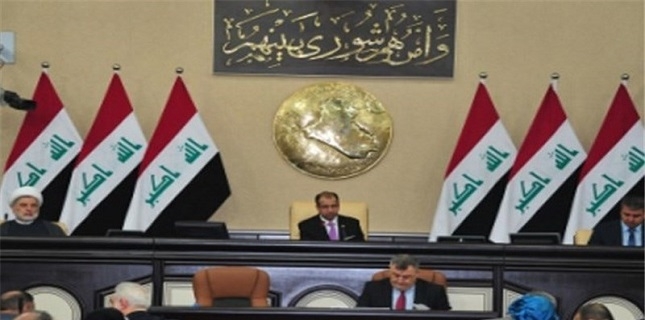 The Iraqi parliament has finally approved a date for holding national elections as the Arab country struggles to return to normal political life after a devastating three-year war against Daesh.
The Iraqi parliament on Monday approved a government proposal for holding the votes on May 12. Lawmakers present in the session said the approval was "unanimous."
The parliament vote came a day after Iraq's Supreme Court warned it would not tolerate any delay to hold national elections merely due to disputes between lawmakers of the chamber.
The disputes mainly focus on the Iraqi government's lack of preparedness to hold the elections, especially in areas affected by militancy in north and west.
Iraq declared victory over Daesh, the Takfiri group responsible for the militancy, after the Iraqi armed forces, backed by allied fighters, managed to clear the western desert bordering Syria of the last pockets of Daesh terrorists in December.
However, lawmakers representing liberated territories argue that millions of civilians have yet to return to their homes while public services have not been fully restored to those areas.
Parliament called on the government Monday to arrange a swift return of the displaced and to create a peaceful atmosphere for the elections. Speaker Salim al-Jabouri said armed forces would be solely responsible for security of the elections.
The elections would be the fourth since the 2003 US invasion of Iraq that led to the fall of former dictator Saddam Hussein.
Four groups are regarded as main contenders, namely followers of Prime Minister Haider al-Abadi, people advocating the Popular Mobilization Units who were key elements of the fight against Daesh, those close to current vice president and former premier Nouri al-Maliki, and a group led by prominent Shia cleric Muqtada al-Sadr.