Iraq
Bomb attack, gunfire kill at least 17 near Iraq's capital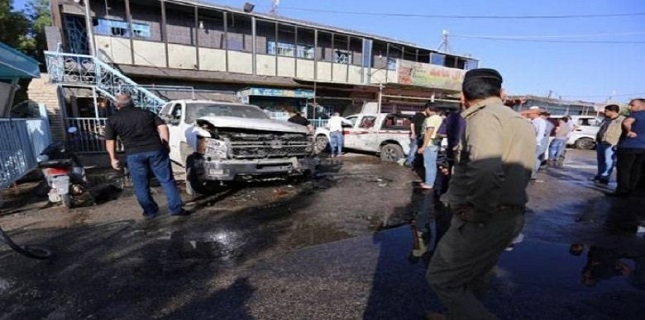 At least 17 people have been killed and 28 others injured after terrorists fired at people and set off a bomb in the Nahrawan district, southeast of the Iraqi capital Baghdad, local media say.
According to Iraq's Interior Ministry, two attackers shot several civilians in Baghdad's Nahrawan district on Monday before one of them blew his explosives up.
The ministry, however, did not provide any casualty figures.
Daesh Takfiri terrorist group has claimed responsibility for the attack in a statement.
The incident comes following the collapse of the self-proclaimed caliphate of Daesh terrorists in Iraq and Syria.
On November 17, Iraqi armed forces liberated the town of Rawa near the border with Syria, which was the last remaining town under Daesh's control, and raised the Iraqi flag over its buildings.
Two days later, Syrian army soldiers, backed by pro-government fighters from popular defense groups, fully liberated Bukamal, Daesh's last stronghold in Syria, which is a strategic city in the country's eastern province of Dayr al-Zawr on the border with Iraq.
The recapture of the two towns marked an end to Daesh's reign of terror, which started in 2014 with the group making vast territorial gains in a lightning offensive and establishing its self-proclaimed "caliphate" in Iraq's Mosul and Syria's Raqqah.
According to the UN Assistance Mission for Iraq (UNAMI), a total of 114 Iraqi civilians lost their lives and 244 others were injured last month.
The worst-affected area, with the highest number of casualties, was the capital province of Baghdad, where violence took the lives of 39 civilians and left 139 others wounded.
The troubled western province of Anbar saw 36 deaths and 55 injuries. Eighteen people also died and 33 others were wounded in Iraq's oil-rich northern province of Kirkuk.