Iraq
Hashd Shaabi Commander: Daesh Dealt Harshest Defeat in Al-Qaim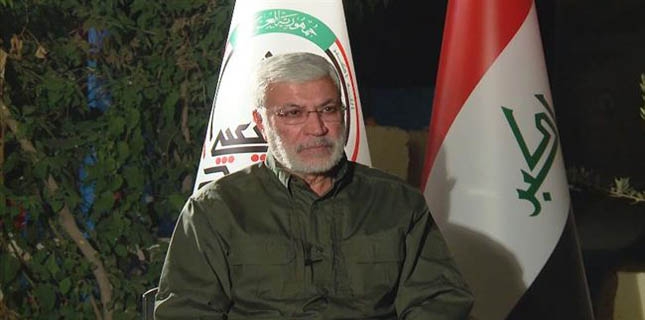 Deputy Commander of Iraq's Hashd Shaabi volunteer forces who have been fighting Takfiri terrorists, Abu Mahdi Al-Muhandis congratulated the Iraqi people for the liberation of the city if al-Qaim and the Husaibah border crossing from insurgents.
In a statement released Friday, following a meeting with security figures in Iraq, Al-Muhandis said the terrorist group was dealt the harshest defeat.
"The defeat of Daesh today is the harshest and most important defeat since the start of the confrontation," Al-Muhandis said in the statement, referring to the Arabic acronym of ISIL.
The commander of Hashd Shaabi forcesm who are also known as Popular Mobilization Forces (PMF), said that the Takfiri group was actually over in Iraq after being defeated in the most important point (al-Qaim).
In this context, Al-Muhandis noted that ISIL originally spread from Al-Qaim towards the northern and western cities like Mosul and Ramadi in the summer of 2014.