Iraq
Iraq forces prepare for final anti-Daesh offensive near Syria border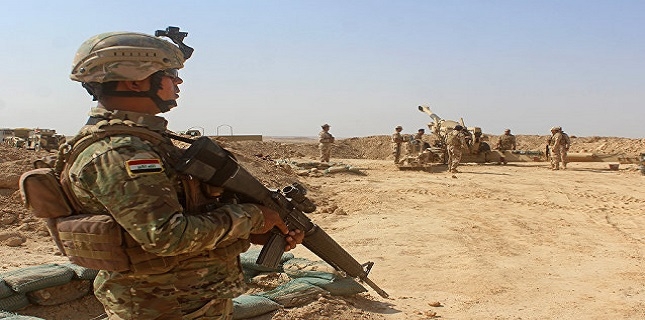 Iraqi forces are set to begin operations to liberate the last patch of territory still occupied by Daesh Takfiri terrorists along the country's western border with Syria, the military says.
"Your security forces are now coming to liberate you," said leaflets dropped by the Iraqi air forces on the border region of al-Qaim and Rawa, according to a Wednesday statement from the Joint Operations Command in Baghdad.
"God is with us in this last assault on Daesh members," said the leaflets.
"Tell those among your children and relatives who took up a weapon against the state to throw it aside immediately, and to go to any house on top of which a white flag have been raised when the liberation forces enter al-Qaim," the airdrops noted.
The Iraqi air force warplanes have been recently conducting precision airstrikes against Daesh positions on the routes leading to al-Qaim.
Iraqi Prime Minister Haider al-Abadi said earlier this month that Daesh terrorists will be totally defeated in the country until the end of the current year.
The most decisive blow to Daesh came in July, when Iraqi forces liberated the northern city of Mosul, used to be Daesh's de facto capital in the Arab country, after being under the control of the terror group for the previous three years.
The battle for recapturing Daesh's last urban bastion lasted for nine months.
The Takfiri terrorists swept through parts of northern and western Iraq in June 2014.
The terrorists then began a reign of terror across the captured areas, committing crimes against all ethnic and religious communities in Iraq, including Shias, Sunnis, Kurds, Christians and others.