Iraq
Over 1,000 ISIS terrorists have crossed Iraqi border to Syria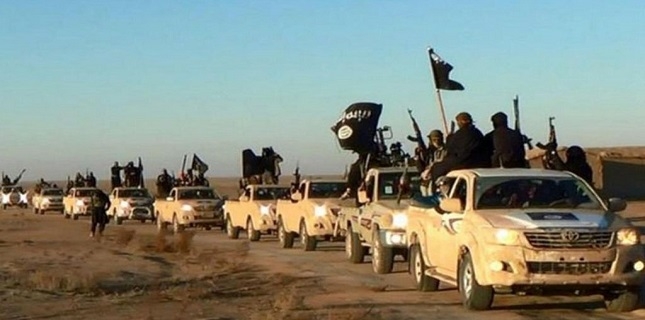 More than 1,000 terrorists have entered the territory of Syria from the two provinces of Iraq where the US-led coalition is carrying out its anti-ISIS operation, theD has said.
Chief of the Main Operational Directorate of the Russian General Staff Col. Gen. Sergey Rudskoy reported that terrorists have taken tanks, equipment and artillery rocket systems with them while coming to Syria from the provinces of Al Anbar and Nineveh.
They took part in a massive offensive with a goal of advancing deep into the Syrian territory as part of a group of 3,000 militants.
"As a result of the decisive actions of government troops with the support of the Russian Aerospace Forces, the terrorists failed to achieve their goals, the ISIS counter-offensive was repelled, and the main forces of the terrorists were destroyed," Rudskoy said at a briefing.
Rudskoy also said that some 450 terrorists have carried out an attack on the Syrian armed forces from the area near al Tanf that is controlled by the US forces. He added that the attack was successfully repelled by the Syrian armed forces with the support of Russian aviation.
The small groups of terrorists managed to block parts of the road connecting al Sukhna and Deir Ezzor, he added, stressing that the areas were liberated by Syrian troops.
Commenting on the Syrian troops' operation in the Deir Ezzor province, Rudskoy said they have fully liberated the right bank of the Euphrates river to the north-west and west of the city of Deir ez-Zor.
"The offensive of the Syrian troops near Deir Ezzor is developing successfully. Assault units under General Hasan Sukhel with the support of Russian air forces have completely liberated the right bank of the Euphrates to the north-west and west of the city, establishing control over an area of 4,600 square kilometers [1,776 square miles]," Rudskoy said.