Iraq
Iraqi warplanes kill 17 Daesh Terrorists near Syrian borders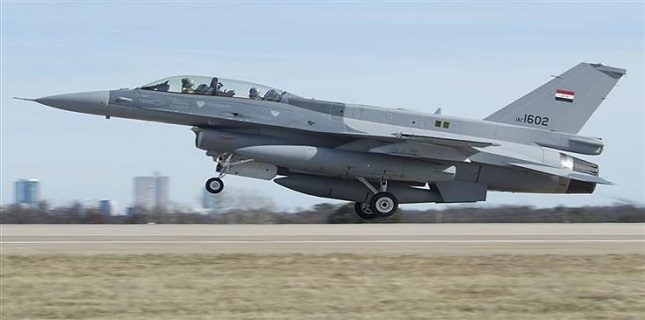 Seventeen IS takfiri terrorist were killed when Iraqi fighter jets bombarded their locations near the Iraqi-Syrian borders on Tuesday, a senior army officer was quoted saying.
Brig. Gen. Saleh Ali told Jordan's Petra news agency that the air raids targeted the Okashat-Qaim road, killing 17 militants and destroying several vehicles and ammunition depots as Iraqi forces head towards the recapture of Qaim.
Only Qaim and neighboring Rawa, both on the Syrian borders, remain under ISIS control at present after Iraqi government and paramilitary forces managed to retake the group's main bastions in Iraq.
Since ISIS militants took over large areas of Iraq and Syria to establish a self-styled "caliphate" in 2014, Iraqi government forces, backed paramilitary troops and U.S.-led coalition, launched a wide-scale campaign to retake those regions.
So far, the offensives managed to retake Mosul, the group's former capital, the town of Tal Afar, Kirkuk's Hawija and Anbar's Annah.
Reports are telling of running preparations for invading Rawa and Qaim. If recaptured, that will mark a practical end to ISIS's control in Iraq.