Iraq
US defense secretary on surprise visit to Iraq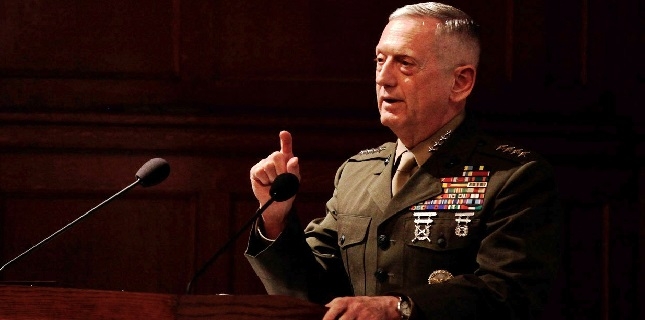 US Defense Secretary James Mattis has paid a surprise visit to Iraq, where he is meeting with officials, including the leader of the country's semi-autonomous Kurdistan region.
Mattis flew to Baghdad on an unannounced visit on Tuesday. He was in Jordan as part of a regional tour.
In Iraq, Mattis was due to meet with senior Iraqi government leaders and US commanders. He also planned to meet with Massoud Barzani, the president of the Kurdistan Regional Government.
The Iraqi Kurdistan is to hold an independence referendum on September 25, a move that the central government in Baghdad is opposed to.
Washington, too, has warned that the vote could be followed by unforeseen complications.
Brett McGurk, the US special envoy to a US-led coalition purportedly fighting Daesh, has said that Baghdad and Erbil have to resolve their differences "through dialog under the constitutional framework."
The US and more than 60 of its allies have been carrying out an aerial campaign against what they say are Daesh targets in Iraq and Syria for several years, without uprooting the terrorist group.
Right before departing for Iraq, the Pentagon chief alleged that "ISIS (Daesh)'s days are certainly numbered, but it's not over yet and it's not going to be over any time soon."
Later during the trip, Mattis is expected to visit Turkey and Ukraine.