Iraq
Baghdad urged to mediate between Riyadh, Tehran: Iraqi minister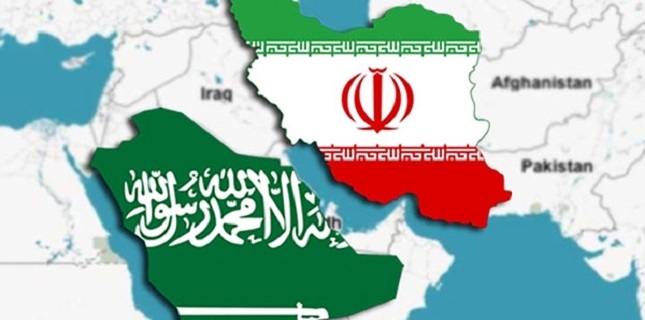 A senior Iraqi official says Saudi authorities have asked Baghdad government to mediate between Saudi Arabia and Iran more than a year after the two Muslim countries broke off relations following the execution of well-known Saudi Shia cleric, Sheikh Nimr Baqir al-Nimr.
Speaking in a joint press conference with his Iranian counterpart, Abdolreza Rahmani Fazli, in Baghdad on Sunday, Iraqi Interior Minister Qasim al-Araji said Saudi Crown Prince Mohammad bin Salman had officially asked him to facilitate bilateral talks between Tehran and Riyadh, Arabic-language al-Sumaria television channel reported.
Araji added that he had informed the Saudi side of Iranians' opinion that the first step to be taken to ease tensions between Tehran and Riyadh was that Iranian Hajj pilgrims were treated with respect, and allowed to visit Jannat al-Baqi' cemetery in Medina.
The Iraqi interior minister further noted that Saudi officials had agreed to the demands and gave assurances that Jannat al-Baqi' was open to Iranians.
Araji stressed that Iraq believes in the need for friendly relations between Tehran and Riyadh, because they contribute to the promotion of security across the Middle East.
Iran's interior minister, for his part, stated that respect for Iranian pilgrims was very important to Tehran, underlining that Iran had always sought to cement its relations with Saudi Arabia and had not preempted in severing ties with the kingdom.
"We hope regional countries could work together to resolve the crises [facing] Muslims," Rahmani Fazli said, stressing that fruitful cooperation in the region constituted the main part of Iran's policy.
Earlier this year, Iraqi Foreign Minister Ibrahim al-Jaafari said he had been carrying out certain mediatory measures in order to help the improvement of relations between Iran and Saudi Arabia.
Jaafari said on January 14 that Iraq continued to work toward the restoration of relations between Tehran and Riyadh.
He added that any crisis in the relations between Iran and Saudi Arabia affects Iraq as well and a rapprochement between the two countries would also benefit Iraq.
Relations between Iran and Saudi Arabia worsened after a deadly human crush occurred during Hajj rituals in Mina, near the holy city of Mecca, in September 2015. Days into the incident, Saudi Arabia published a death toll of 770, but refused to update it despite gradually surging fatality figures from individual countries whose nationals had been among the victims of the crush.
Iran said about 4,700 people, including over 465 of its nationals, lost their lives in the incident.
Earlier that same month, a massive construction crane had collapsed into Mecca's Grand Mosque, killing more than 100 pilgrims, including 11 Iranians, and injuring over 200 others, among them 32 Iranian nationals.
Mutual ties deteriorated further when Riyadh executed prominent Saudi Shia cleric Sheikh Nimr Baqir al-Nimr in January 2016. Saudi Arabia unilaterally severed its diplomatic ties with Iran after protests in front of its diplomatic premises in the cities of Tehran and Mashhad against Nimr's execution.