Iraq
Tal Afar Surrounded, Iraqi Forces Ready to Go in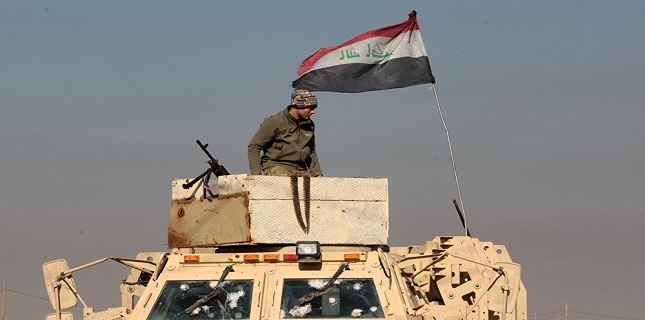 Abu Mahdi al-Muhandis, the PMU's second-in-command, said during a press conference in the Iraqi capital, Baghdad, announced that Tal Afar is encircled by the Iraqi forces, who he said were now awaiting Prime Minister Haider al-Abadi's order to launch the liberation operation.
Another PMF commander had said that Iraq's Popular Mobilization Forces, locally knwon as Hashd al-Shaabi, completed their last preparations for an offensive to liberate Tal Afar, West of Mosul, one of the last large strongholds controlled by ISIL.
"The Iraqi army and Hashd al-Shaabi units have completed their last preparations for the operation. We are waiting for the command of Iraq's Commander-in–Chief Haider al-Abadi to launch the offensive. Iraqi Kurdish Peshmerga Forces won't take part in the operation. Iraq's government army will provide aerial support for the operation," Ali Hasim Huseyni, one of the Hashd al-Shaabi commanders, added.
The Iraqi Army announced in July 10 that Baghdad forces has recaptured the key town of Mosul, ISIL's de facto capital in the Arab country, after 9-month of bloody battle with the Takfiri terrorists in Nineveh province.
The second largest city in Iraq fell to the ISIL group in 2014, when the Takfiri terrorists began a campaign of death and destruction in the Arab country.