Iraq
Daesh terrorists forget to shave in failed bid to flee Mosul in guise of women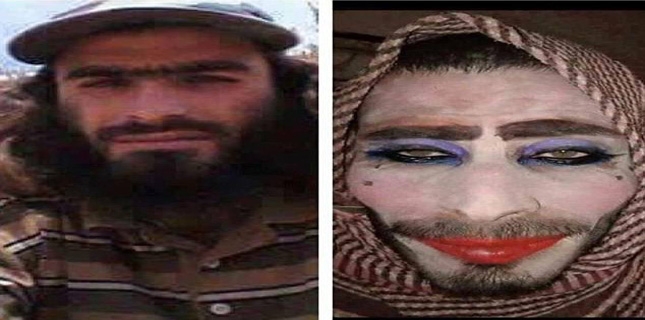 In photos released by the Iraqi army after his capture, the Daesh terrorist can be seen to have slathered on powder, eyeshadow and lipstick, even adding some beauty spots. But the large moustache and beard as well as full eyebrows, rather give the game away. Other photos released by the army show the Daesh terrorists n padded bras as they try to slip through the net and out of the city.
Mosul's Old City, which once stood as a neighborhood of densely built alleyways and homes on winding lanes, has been reduced to rubble by a months-long war to root out the Daesh (ISIS).
The effect of the battle, which ended as terrorists made their last attempt to hold on to the region earlier this month, can be seen in stark before-and after satellite photographs.