Iraq
Iraqi police forces seize Daesh's main chemical plant in Mosul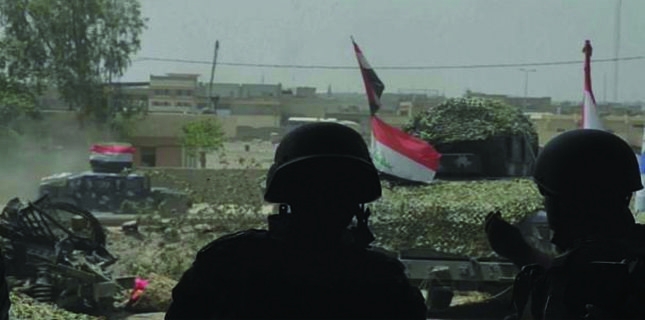 Iraqi security forces have uncovered a major chemical plant belonging to the Daesh Takfiri terrorist group in the western part of Mosul, as government forces, backed by fighters from the Popular Mobilization Units, are battling to drive the extremists out of the country's second largest city.
Commander of Federal Police Forces Lieutenant General Raed Shaker Jawdat said on Monday that they had found Daesh's main chemical plant in the 17 Tamuz district of the city, located some 400 kilometers north of the capital Baghdad.
He added that Iraqi security personnel had also defused chemical munitions and improvised explosive devices at the site.
Jawdat went on to say that 60 senior Daesh members, along with their families, had fled the neighborhood as Iraqi soldiers were advancing into the area.
The high-ranking Iraqi security official noted that police forces had also killed 173 Daesh terrorists during operations in the al-Oraibi and Rifa'i districts of western Mosul.
Meanwhile, the spokesman for Iraq's Joint Operations Command (JOC), Brigadier General Yahya Rasool, said Daesh terrorists were now in control of only nine percent of the territories in western Mosul.