Iraq
Iraqi government troops recapture another district in western Mosul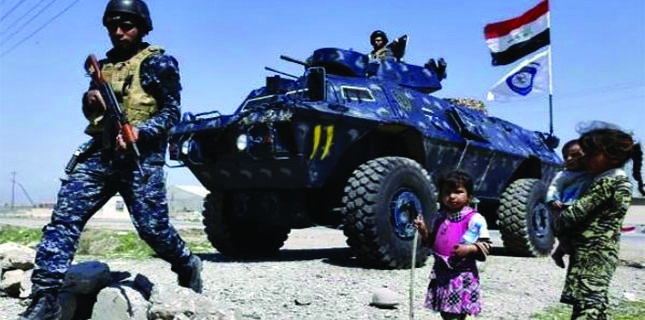 The commander of the Nineveh Liberation Operation, Lieutenant General Abdul Amir Yarallah, announced on Friday that members of the Counter-Terrorism Service (CTS) had liberated al-Islah al-Zarayeh al-Oula neighborhood in western Mosul, Arabic-language al-Sumaria television network reported.
Federal Police Forces Commander Lieutenant General Raed Shaker Jawdat also said his forces had retaken al-Nour hospital as well as a school used by Daesh terrorists as a bomb-making factory south of the strategic and militant-held Old City of Mosul.
Jawdat added that security troops also killed the self-proclaimed Daesh judiciary and sustenance directors during operations in the western flank of Mosul. The slain high-profile Daesh figures were identified as Abu Ali al-Basrawi and Abu Youssef al-Masri.
Meanwhile, the media bureau of the Popular Mobilization Units, commonly known by the Arabic name Hashd al-Sha'abi, stated that the pro-government fighters had captured Sadkhan and Sepaya Haroush villages east of Qirwan region and west of Mosul.
An Iraqi military aircraft also destroyed a car rigged with bombs as it was driving towards a unit of the Popular Mobilization Units north of Qirwan. Hashd al-Sha'abi forces also besieged al-Boutha village, tightening the noose around Daesh extremists.
Iraqi army soldiers and popular fighters from the Popular Mobilization Units have made sweeping gains against the Takfiri elements since launching the operation to retake Mosul last October.
The Iraqi forces took control of eastern Mosul in January after 100 days of fighting, and launched the battle in the west on February 19.