Iraq
Nujaba Fighters Deployed near Mosul amid Iraqi Forces' Advances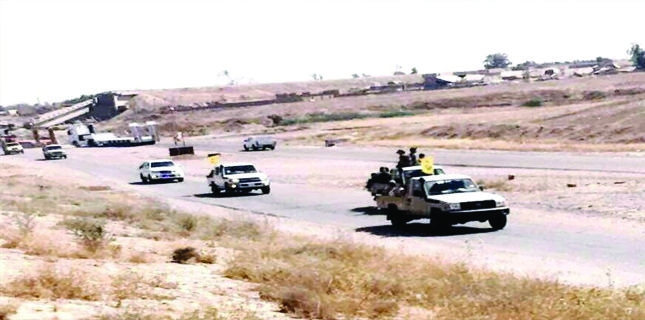 Fighters from Iraq's al-Nujaba Movement, a major Shiite resistance group, have been dispatched to Mosul's southern edges to help liberate the northern city's remaining areas from the clutches of Daesh (ISIL or ISIS) terrorists.
The Nujaba movement's specialized forces were sent to south of Mosul on Friday to help the Arab country's Popular Mobilization Units (PMU), also known as Hashd al-Sha'abi, clear the recaptured districts of the Takfiri militants and also seize control of all areas close to the border with Syria.
On April 25, Hashd al-Sha'abi forces launched a multipronged offensive in western Mosul to liberate al-Hadar and its surrounding areas.
Iraqi army soldiers and allied fighters are leading military operations to win back militant-held regions, trying to eliminate terrorists or driving them out of their country.
They recaptured eastern Mosul in January after 100 days of fighting, and launched the battle in the west on February 19.
Daesh took control of Mosul in 2014, when the terrorist group started a terrorist blitz in Iraq.