Iraq
Iraqi forces kill dozen Daesh terrorists, destroy 4 bomb-rigged cars west of Mosul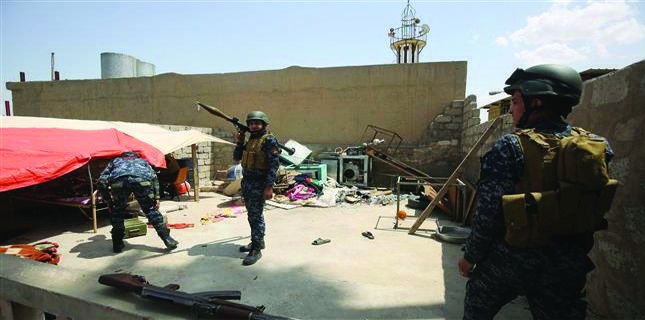 Members of the Iraqi rapid response forces have carried out an operation in the western part of the strategic city of Mosul, killing a dozen Daesh Takfiri terrorists as government troops and fighters from the Popular Mobilization Units are battling to drive the extremists out of their last urban stronghold in the Arab country.
Lieutenant Colonel Abdel Amir al-Mohammedawi, a spokesman for the forces, announced in a statement on Saturday that the elite units of the Interior Ministry had managed to destroy four vehicles rigged with explosives and kill 12 Daeshis in the process.
Mohammedawi added that government forces continued to make territorial gains in western Mosul, and dozens of families were being evacuated from liberated regions.
Commander of Federal Police Forces Lieutenant General Raed Shaker Jawdat also said that his forces were making a steady advance in Mosul's western neighborhood of al-Haramat. He said that they had killed 15 Daesh terrorists there. Eight vehicles belonging to the terrorists were destroyed as well.