Iraq
US serviceman killed in blast outside Iraq's Mosul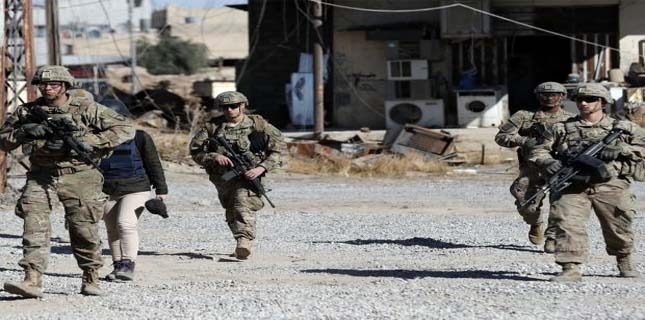 A US soldier has been killed in an explosion outside the Iraqi city of Mosul, says US Department of Defense, the Pentagon.
According to a statement released by the Pentagon on Saturday, the unnamed serviceman died after being injured in an "explosive device blast."
The soldier's death marks the second US military fatality since operations began to liberate the Iraqi city of Mosul from Daesh terrorists some six months ago.
In October, Navy chief petty officer, Jason C. Finan, was killed in a roadside bomb blast north of the city.
The US states that it has over 100 Special Forces members deployed in and around Mosul operating with Iraqi forces and hundreds more deployed further back from the frontlines.
Iraqi army soldiers and pro-government fighters from Popular Mobilization Units, commonly known by the Arabic word, Hashd al-Sha'abi, have made sweeping gains against the Takfiri elements since launching the operation to retake Mosul last October.