Iraq
Baghdad censures Turkey air raid in northern Iraq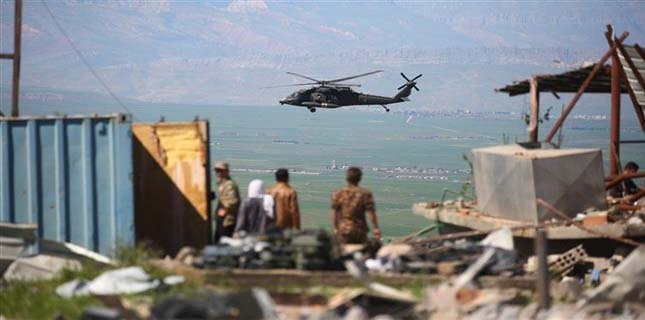 The Iraqi government has condemned a deadly air raid by Turkish warplanes in northern Iraq, which killed at least six peshmerga Kurdish fighters.
Government spokesman Saad al-Hadithi, in a statement on Tuesday, slammed Ankara for violating Iraq's sovereignty.
"The Iraqi government condemns and rejects the strikes carried out by Turkish aircraft on Iraqi territory," the statement read.
Regional authorities in Iraq's semi-autonomous Kurdistan region have already denounced Turkey's airstrike in Sinjar Mountains area late on Monday, which left five peshmerga soldiers and one police officer dead.
The Turkish army earlier said it had conducted a strike against the Kurdistan Workers' Party (PKK) militants in an alleged bid to prevent the Kurdish forces from sending weapons to Turkey.
Turkey frequently launches airstrikes in the mountainous regions of northern Iraq without coordination with Baghdad. Ankara has also deployed troops into Iraq, sparking a bitter rift with Baghdad.