Iraq
US military confirms Daesh chemical attack in west Mosul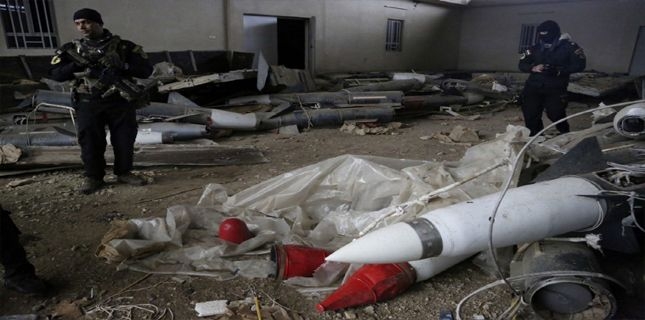 The US military has confirmed that the Takfiri Daesh terrorist group launched a chemical offensive against advancing Iraqi forces in the flashpoint city of Mosul over the weekend.
Iraqi security sources reported last Saturday that Daesh terrorists had fired missiles loaded with chlorine at the then-freshly-liberated neighborhood of al-Abar in west Mosul, causing respiratory problems for at least seven troops.
On Wednesday, US Army Major General Joseph Martin, the commanding general of the so-called Combined Joint Forces Land Component Command–Operation Inherent Resolve, said via videoconference from the Iraqi capital of Baghdad that the chemical attack had been launched but had caused no fatalities.
"The Iraqi security forces… were in vicinity of one of the strikes," Martin told reporters, adding, "They were taken back for the appropriate level of medical care… Nobody's been [fatally] impacted. Nobody's died."
Martin, however, said that the agent used in the attack had not been identified "at this time."
"We have sent it back for testing but we're still waiting for the outcomes," he said.
According to Iraq's Federal Police, Daesh also hit two other districts of western Mosul, namely Urouba and Bab al-Jadid, with chemical attacks on Saturday.
The foreign-backed terrorist group, which seized Mosul in June 2014, has so far carried out numerous chemical attacks against both Iraqi forces and civilians.