Iraq
Iraqi Jets Hit Daesh Positions in Mosul, Kill Several Ringleaders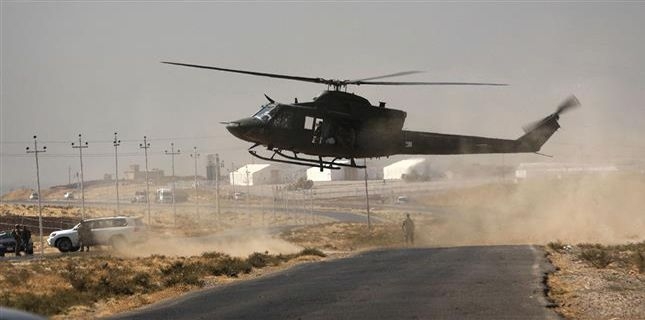 Iraqi warplanes heavily pounded the positions of the Daesh (ISIL or ISIS) terrorist group in the right bank of Mosul, killing and injuring several militants, including ringleaders.
Large groups of Daesh terrorists were killed after Iraqi fighter jets on Monday targeted the gathering centers of the Takfiri group on the outskirts of the Nahrawan district, locally known as al-Tanak district, in west of Mosul.
An Iraqi military source said a number of leaders of the terrorist group were killed during the raids.
The attacks came after Daesh militants shelled several civilian areas in western Mosul and claimed the lives of 12 people, including women and children.
In a separate development, the Iraqi Air Force destroyed three arms depot belonging to Daesh in west of Anbar province.
Additionally, Iraq's Popular Mobilization Units (PMU), also known as Hashd al-Shaabi, repelled a major attack by the Daesh terrorists at Hajf village southwest of Mosul, killing and injuring scores of them.
Iraq has been facing the growing threat of terrorism, mainly posed by Daesh.