Iraq
Saudi foreign minister makes rare visit to Iraq amid frosty ties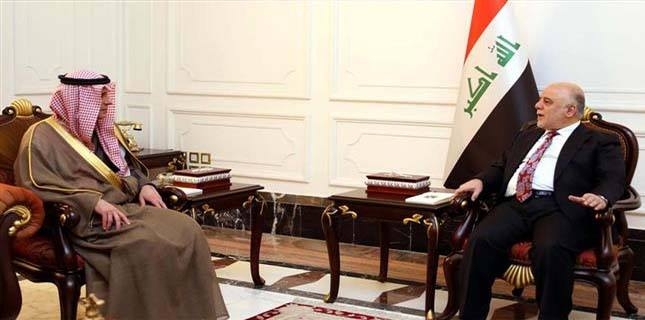 Iraqi Prime Minister Haider al-Abadi received Jubeir and his delegation on Saturday, a statement from Abadi's office said.
The two sides "discussed cooperation in various fields, including the fight against the Daesh gangs," the statement added.
It added that Jubeir "congratulated Iraq on the victories achieved against Daesh and pledged Saudi Arabia's support to Iraq in fighting terrorism."
Jubeir also met with his Iraqi counterpart Ibrahim al-Jaafari.
Jaafari has been considered an outspoken critic of Saudi Arabia and has issued several strongly-worded statements against the kingdom over what he called Riyadh's "unacceptable interference" in Iraq.
Saudi Arabia is accused of nurturing extremist groups, including Daesh, with material and ideological support. The Daesh terrorist group's hallmark line of thought, namely Wahhabism, is Saudi Arabia's official ideology. Wahhabism is a strand of radical ideology.
Saudi plans to appoint new ambassador to Iraq
Meanwhile, an Iraqi Foreign Ministry official said that Jubeir told Iraqi officials that the kingdom planned to appoint a new ambassador to Baghdad.
In January 2016, Thamer al-Sabhan became the first Saudi Ambassador to Baghdad in a quarter of a century, after the two countries severed ties following former Iraqi dictator Saddam Hussein's 1990 invasion of Kuwait.
In August 2016, senior Iraqi officials requested Riyadh to replace Sabhan. Pro-Riyadh news outlets had earlier alleged that fighters from Popular Mobilization Units, an Iraqi force comprising anti-terror volunteer fighters, had devised plots to murder the Saudi envoy. Back at the time, the Iraqi Foreign Ministry dismissed the reports, saying such claims were only meant to damage relations between Baghdad and Riyadh.