Iraq
Iraqi government forces discover chemical warfare agent in Mosul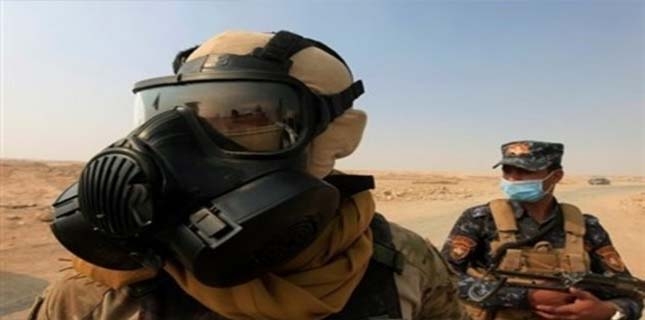 Iraqi government soldiers have found a cytotoxic and vesicant chemical agent in Mosul in addition to a cache of surface-to-surface missiles that could be used to weaponize the warfare agent.
Brigadier General Haider Fadhil of Iraq's special forces said on Saturday that French experts had tested samples of the chemical agent, and confirmed it was sulfur mustard, commonly known as mustard gas, which could form large blisters on exposed skin and in the lungs.
Fadhil went on to say that the discovery was made in the eastern quarter of Mosul, located some 400 kilometers north of the capital Baghdad, and said he suspected that Daesh terrorists were developing a way to use the chemical agent in the Russian-built projectiles.
The Daesh terrorist group has so far launched several chemical attacks in Iraq.
In November 2016, Human Rights Watch (HRW) said that Daesh terrorists had staged chemical attacks in Mosul in the face of advancing Iraqi troops trying to expel the Takfiris out of their last urban stronghold in the country.