Iraq
Two terror attacks kill six in Iraq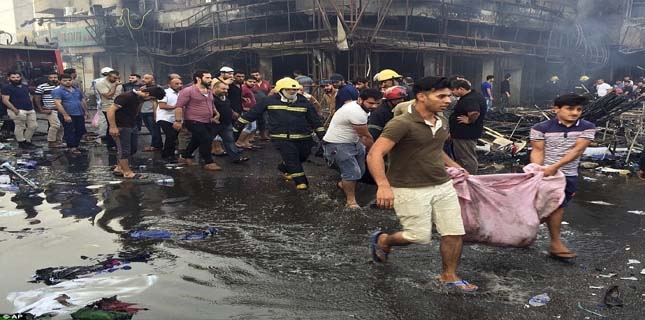 Separate terrorist attacks have killed six people, all of them security forces, in two Iraqi cities.
A car bomb explosion targeted a vehicle of security forces in the central city of Ramadi in Iraq's Anbar Province on Wednesday, killing four personnel and injuring five others.
Reports from local sources said the terrorist attack was carried out in Kilo neighborhood of downtown Ramadi.
Elsewhere, near the city of Tikrit in Salahuddin Province, Takfiri Daesh militants ambushed a unit of the Popular Mobilization Units (PMU), locally called Hashd al-Sha'abi, killing two members and injuring two others.
Facing battlefield losses at the hands of Iraqi security forces, the Daesh terrorists have been carrying out increased terrorist attacks in the recent past.
On Tuesday, several explosions in the Iraqi capital of Baghdad killed at least six civilians and left dozens more injured.
Iraq has been facing insecurity, particularly in the northern and western parts, ever since Daesh started a campaign of terror in the country in early June 2014.
Iraqi army soldiers, backed by fighters from PMU and Kurdish Peshmerga forces, launched a joint operation to retake Mosul, the last urban area under Daesh control, in October last year.