Iraq
Turkey to pull out forces from Iraq: Envoy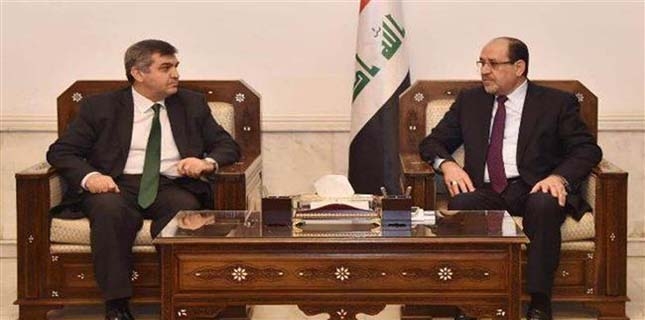 The Turkish Ambassador to Baghdad says his country will withdraw troops from Iraq, claiming that Ankara does not interfere in the domestic affairs of the Arab country.
Faruk Kaymakci made the remarks in a meeting with Iraqi Vice President Nouri al-Maliki in Baghdad on Thursday, Iraq's al-Sumaria news network reported.
Ankara respects the Iraqi sovereignty and will soon pull out its troops from Iraq, Kaymakci said, highlighting Turkey's readiness to help Iraq battle terrorism.
Last December, Turkey deployed some 150 soldiers, equipped with heavy weapons and backed by about two dozen tanks, to the Bashiqa military camp on the outskirts of Mosul, where a major operation in underway by Iraqi forces to liberate the city from Daesh terrorists.
Ankara claimed the deployment was part of a mission to train and equip Iraqi Kurdish forces in the fight against Daesh.
The Turkish premier made the pledge in a phone conversation with his Iraqi counterpart, Haider al-Abadi, according to a statement released by Abadi's office.
Late last month, the Arab League denounced Turkey's interference in the affairs of Iraq and Syria, stressing that the Turkish government's support for terrorists has now backfired.