Iraq
Iraqi troops preparting for advance toward Mosul airport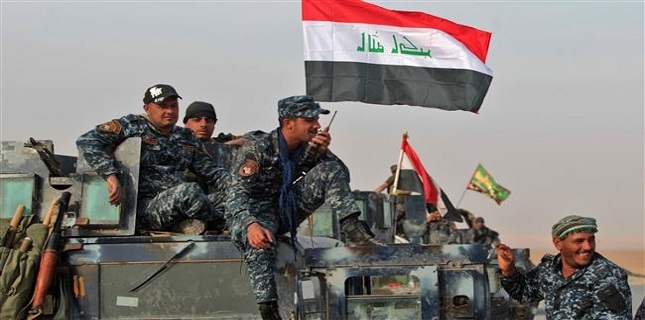 Iraqi security forces are preparing to advance towards Mosul International Airport on the southern outskirts of the northern city, the last Daesh bastion in the country.
Iraqi Lieutenant-Colonel Dhiya Mizhir said on Thursday that the target of the fresh operations is an area overlooking the airport, which has been made unusable by Daesh terrorists.
"We need to put wider pressure on the enemy in different areas," said Iraqi police commander, Major-General Thamer al-Husseini, adding that the operations would resume within two days.
Mosul fell to Daesh in 2014, the year the terror outfit began its campaign of death and destruction in Iraq.
On October 17, the Iraqi army, volunteer Shia and Sunni fighters as well as Kurdish Peshmerga forces launched a long-awaited offensive to liberate Mosul.
Iraqi troops have so far entered several neighborhoods in eastern Mosul. They have announced plans to resume their advance from the north, up the western bank of the Tigris River.
Latest satellite images released by Texas-based intelligence company, Stratfor, showed foreign-backed terrorists had dug trenches in the runways and demolished buildings to have better sight and to prevent the advance of the Iraqi forces.
Separately on Thursday, a military statement said that the Iraqi soldiers had targeted two villages on the edge of the ancient Assyrian city of Nimrud.
The army's 9th Armored Division recaptured the village of Abbas Rajab, situated four kilometers east of Nimrud, and raised the Iraqi national flag there.
Mosul residents reported militant fire in the Zahra district in eastern Mosul on Thursday. The area has been the scene of heavy clashes over the past week.
"They (Daesh terrorists) were bombarding the Zahra neighborhood where the Iraqi forces are. The warplanes hit back with small rockets and destroyed the mortar and killed three of them," a Zahra resident told Reuters.
A senior officer of the Iraqi Counter-Terrorism Service said the area was fully under control.
"I'm very happy. I can't believe that we're over this terrible nightmare," said another Zahra resident, adding that although he had returned to the district, he was still "frightened that Daesh might return."
Iraqi forces are now involved in clean-up operations in the liberated areas.