Iraq
Iraqi Shiite woman commands a unit against ISIS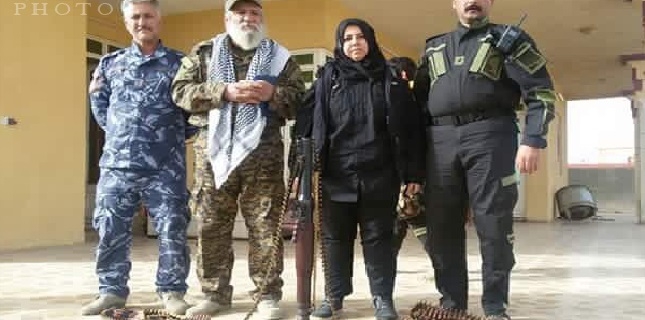 There are more than 21 different units of Shiite militia in the town of Shargat (north of Iraq) who are deployed across the town. Some of these units, particularly the special operations unit, are led by 39-year-old Wahida Muhammad.
She's known as the adventurous woman. Her husband was executed by ISIS in Shargat two years ago and she is now determined to cleanse her area from ISIS militants and avenge the blood of her husband.
She has put together a special force for the Mosul battle and she says she accepts no red line on her participation in that battle.
"No one can stop us anywhere in Iraq"she said in the town of Shargat shortly after it was liberated from ISIS. "We're fighting ISIS and have pledged to destroy them. We've fought despite being under mortar and sniper fire. We managed to clear this area."
Wahida has had no official military training. But she has organized a good force. More than 70 fighters in her unit are her own relatives. She gained more respect from her fighters after she discovered two ISIS explosive depots.
"She's like a sister, mother and a friend to us."said one of her militia fighters. "She's also a brave commander. We obey all her orders even if it means death."
Shargat south of Mosul was retaken from ISIS by Iraqi troops and their militia allies last week.