Iraq
Baghdad blasts leave 19 dead, many injured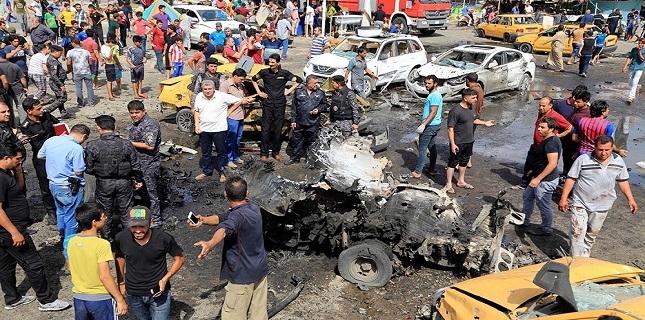 Four explosions, two of them back-to-back, have rocked the Iraqi capital of Baghdad, killing 19 people and injuring 61 others.
On Tuesday, a bomber struck a crowded area in the vicinity of the al-Samarrai Mosque in the Baghdad al-Jidida (New Baghdad) district in the east of the capital.
According to Iraq's al-Sumaria news website, another bombing hit the same area minutes later.
The two explosions killed nine people and injured 30 others.
Separately, a booby-trap blast hit the capital's Rezvaniyeh district, killing one person and injuring five others.
Elsewhere in the capital, another bomber set off an explosion in the al-Bayaa' neighborhood in the capital's al-Rashid district, killing nine people and injuring 26 others.
Terror and death have plagued parts of Iraq since 2014, when Takfiri terrorism hit the country. The year saw Daesh seizing the country's second-largest city of Mosul in the north and naming it as its so-called headquarters.
The military and allied volunteer fighters have, however, been hemming in on the city over the past months and liberating many districts, with the ultimate push said to be expected to take place in October.
Recently, Iraqi Prime Minister Haider al-Abadi addressed the 71st Session of the United Nations General Assembly in New York, saying that his country had been mostly liberated from Daesh. He also reiterated the pledge for the liberation of Mosul by year-end.