Iraq
Ayatollah al-Najafi calls for protection of public property during protests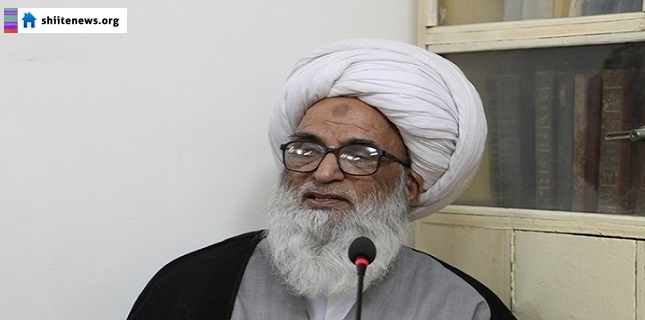 Grand Ayatollah Bashir al-Najafi, a renowned source of emulation based in Najaf emphasized in a meeting the importance of watching one's self as well as public and private property, saying: "Taking care of one's private and public property is one of our religious duties."
"When holding protests, protesters must be careful to avoid any injury or damage to others' property," he warned.
Ayatollah al-Najafi stated that protests against corruption in the administrative and political system of the country has increased under the current administration, and stressed that protesting inequalities is the legitimate right of the people.
He stressed that the Iraqi people should double their efforts to protect the sovereignty of Iraq and not allow any aggression against the war-torn country.
The Najaf-based scholar called for the Iraqi people to support and cooperate with the country's security forces and explained that the popular protests have not been organized to achieve any political goals, but in order to achieve real reform.
Iraqis have held rallies in the country's capital, Baghdad, and other cities to voice support for Prime Minister Haydar al-Abadi's seven-point reform plan that aims to battle corruption and slash government costs.
The reforms also aim to improve the administration's performance in the face of a wave of dissatisfaction with government services.
The plan, which follows weeks of demonstrations, and a call from senior Shi'a cleric, Grand Ayatollah Sayyid Ali al-Sistani, for tougher reform, now requires parliamentary approval.