Iraq
Iraqi professors, students receive military training to fight ISIL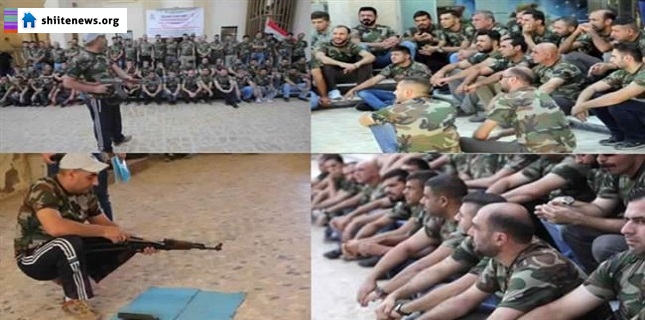 Hundreds of Iraqi academics and university students have participated in military trainings to fight the ISIL Takfiri terrorist group.
These professors and students learn fighting techniques and tactics and undergo weapons training after the country's religious authorities urged universities to take advantage of the summer vacation and become prepared to fight against the terrorists, the Iraqi News online newspaper reported on Tuesday.
The following photos show scenes from the military training of some 250 students and professors at the the Iraqi University's Faculty of Medicine in the northern Baghdad district of al-Adhamiyah.
Violence has plagued the northern and western parts of Iraq ever since the ISIL Takfiris launched a deadly terror campaign in the country in June 2014. The terrorists have been committing heinous crimes against all ethnic and religious groups in Iraq, including Shias, Sunnis, Kurds, and Christians.
Iraqi soldiers, police units, Kurdish forces, and Shia and Sunni volunteers are engaged in fighting with the militants to drive them out of the areas they have under control.