Iraq
Arbaeen_2023; Pilgrims mourning in Imam Hussain Shrine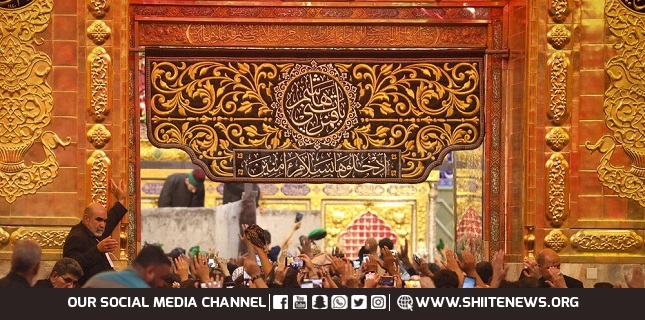 Millions of pilgrims of Imam Hussain (AS) have attended Karbala on the threshold of Arbaeen occasion while being present in the holy shrines of Imam Hussain (AS) and his brother Hazrat Abbas (AS).
Since about two weeks ago, people from all walks of life and different nationalities have started their journey to Karbala in the 2023 Arbaeen March global event.
Iran Press News Agency shows live footage of the people observing mourning rituals in Karbala over the martyrdom of Imam Hussain (AS), from different cities of Iraq, in the largest gathering in the world.
The journey and its rituals are annually held days before the occasion of Arbaeen, 40 days after Ashura Day when Imam Hussain (AS) and his companions were martyred in Karbala.
Ashura is the 10th day of Muharram. In 61 AH (October 10, 680 CE), Imam Hussain (AS) and his true companions were martyred in the battle against the army of then-time tyrant Yazid I, led by 'Umar b. Sa'd.
Stay with Iran Press to see the footage daily until the occasion of Arbaeen on September 6.