Iraq
Iraq's Popular Mobilization force arrests ISIS media head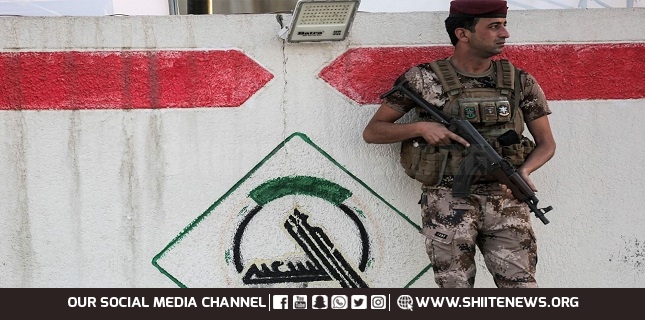 Iraq's Popular Mobilization Unit forces (PMU) apprehended the official in charge of media affairs of the ISIS terrorist outfit in eastern Al-Anbar Province.
In a statement on Monday evening, PMU announced that forces of its 27th Brigade nabbed the ISIS element in east of Al-Anbar Province.
Iraqi security forces continue to search, chase and cleanse ISIS remnants throughout the country to ensure that the terrorist fugitive elements do not reappear.
In December 2017, after nearly three and a half years of fighting with the ISIS terror outfit, the Iraqi government announced the liberation of all its territories from the ISIS hands.
The remaining ISIS elements are still active in some parts of Baghdad, Saladin, Diyala, Kirkuk, Nineveh and Al-Anbar provinces.