Iraq
Al-Abbas holy shrine hosts graduation of a new batch of Iraqi naval officers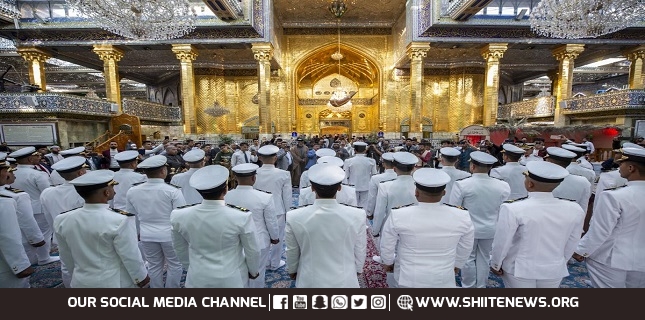 The Al-Abbas's (p) holy shrine hosted on Tuesday the graduation ceremony of a new batch of officers from the Iraqi Naval College.
The graduation ceremony included taking the oath of allegiance to the graduates, in the presence of a large number of their families and distinguished visitors to the shrine of Aba al-Fadl (peace be upon him), a tradition that most graduates of military colleges in Iraq have always followed.
Thousands of graduates of Iraqi universities annually perform the graduation oath in the holy shrines of Imam al-Hussayn and al-Abbas (peace be upon both of them).