Iraq
Top Iraqi Sunni cleric: Arbaeen manifestation of Islamic unity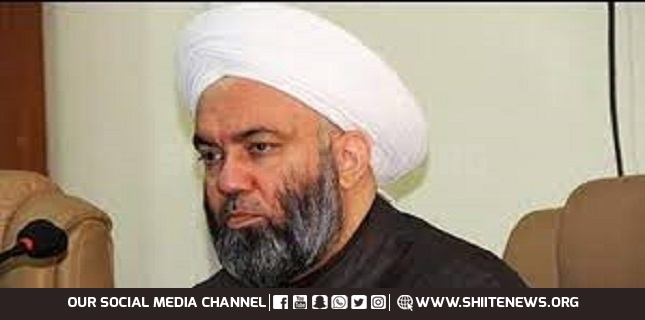 The Head of Iraq's Sunni Scholars says Arbaeen is the interpretation of the Islamic unity plan that God, His Messenger Muhammad, and Ahl al-Bayt (his household) expect.
Safar 20 in the Islamic lunar calendar, September 17, is the occasion of Arbaeen, which is 40 days after the martyrdom anniversary of Imam Hussain (AS) and his companions in Karbala.
Pilgrims from different parts of the world arrive in Iraq to participate in the ever greatest event in the world, Arbaeen March, walking toward the holy Shrine of Imam Hussain (AS) in Karbala city.
The Head of Iraq's Sunni Scholars, Sheikh Khalid al-Mulla, said in response to the in-million rally of Arbaeen in the country: "Imam Hussain's (AS) issue is shaped on the basis of strong emotions and feelings, and everything related to Imam Hussain (AS) is associated with boundless emotions."
"These days, the people of Iraq have exhibited the highest example of service, forgiveness, dignity and love for Imam Hussain (AS), and therefore all should appreciate this voluntary service," he pointed out.
Al-Mulla referred to the Leader of the Islamic Revolution's appreciation of the Iraqi people and said that such praises would encourage the people to continue performing the divine rituals.