Iraq
Iraqi PMU foil an ISIS attack in eastern Iraq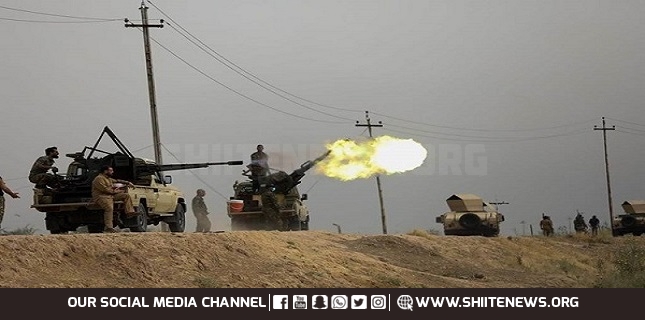 The Iraqi People's Mobilization Unit (Hashd al-Shabi) thwarted an attack by the ISIS terrorist group near the Meqdadiyah district of northeastern Diyala province in eastern Iraq, which borders Iran.
Iraqi Popular Mobilization Unit (Hashd al-Shabi) issued a statement on Friday saying that a group of ISIS terrorist elements attacked the headquarters of the Iraqi PMU in the village of Sabteh and tried to destroy police and army equipment, including thermal cameras; eventually, the forces of the 24th Brigade succeeded in thwarting their attempt to attack.
It should be noted that the Iraqi PMU at the request of the people, set up a security point and installed a thermal camera in the valley of this area.
Iraqi sources also said on Friday morning that elements of the ISIS terrorist organization targeted an Iraqi army base in the Al-Azim district in Diyala province. The attack led to the death of 11 soldiers.