Iraq
Ammar Hakim praises martyrs Soleimani, Abu Muhandis role in fight against terrorism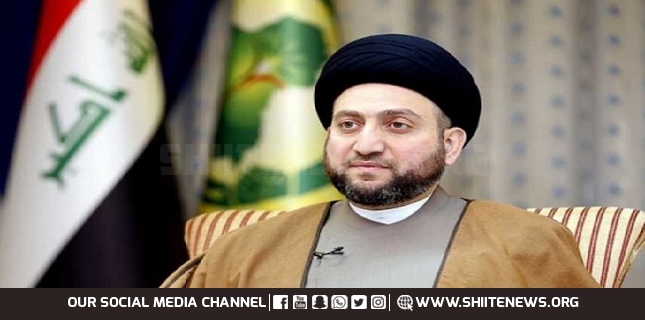 The leader of Iraq's National Wisdom Movement on the anniversary of the martyrdom of Lt. Gen. Qassem Soleimani, and Abu Mahdi al-Mohandis, praised the role of these two glorious Islamic commanders in supporting Iraq in the fight against terrorism.
Sayyid Ammar al-Hakim noted in this message that these two martyrs, with their honorable positions in the face of terrorism and thwarting the evil plans of the terrorists, immortalized their name in the memory of the Iraqi people and the free nations of the world.
Former Iraqi Prime Minister Adel Abdul-Mahdi also stressed in a statement that the martyrs Lt. Gen. Soleimani and Abu Mahdi al-Mohandis promise the future victories of the Muslim Ummah against the Israeli regime.
Lieutenant General Qassem Soleimani, Commander of IRGC Quds Force, was on a visit to Iraq on January 3, 2020, at the official invitation of Iraqi officials, along with the Deputy Head of Iraq's PMU Abu Mahdi al-Muhandis, and eight of their companions when they were assassinated in an airstrike by American terrorists near Baghdad International Airport.
Martyred Lt. Gen. Soleimani and Abu Mahdi al-Mohandes were prominent figures in the fight against takfiri and terrorist groups, including ISIS, in the West Asian region.