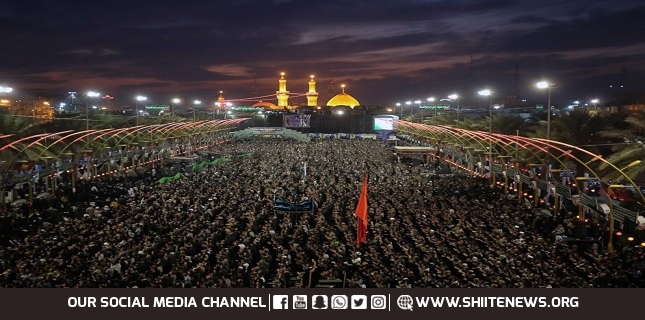 The head of the Development Department at Imam Abbas (P) Holy Shrine . Muhammad Hassan, announced that 17 million Muslim pilgrims participated in the mourning ceremonies commemorating the fortieth anniversary of Imam Hussein, peace be upon him in Holy Karbala City.
Dr. Hasan told Al-Alam News Network that the heavy participation this year in Arbaeen challenges the threat of the coronavirus as the pilgrims believe that the pandemic cannot decisively affect such a Holy Area.
It is worth noting that the Iraqi health ministry recorded a slash in the number of coronavirus cases after Arbaeen.
Arbaeen of Imam Hussein (PBUH) is the 20th day of Safar in the Hijri Lunar calendar and the anniversary of the 40th day after the Battle of Karbala when Imam Hussein (PBUH) and his companions were martyred on the Day of Ashura, (Muharram 10, 61 AH/October 10, 680).
It is reported that the Captives of the Battle of Karbala came to visit Imam Hussein in Karbala on Safar 20, 61/November 19, 680) on their return from Syria to Medina.
In a hadith from Imam Al-Hasan Al-'Askari (PBUH), ziyarah of Arbaeen is considered among the sings of the faithful.
Procession of Arbaeen is a great march of Shia in Iraq from different parts of the country towards Karbala to pay a visit to the shrine of Imam Hussein (P)