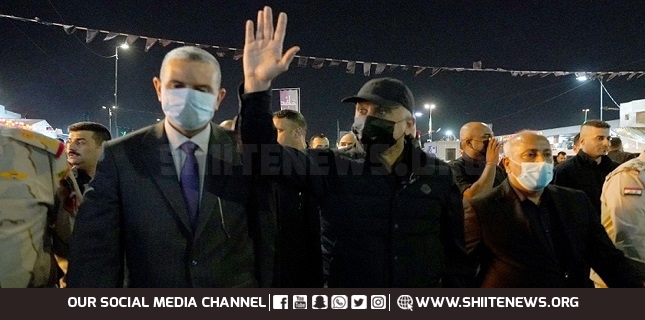 The Iraqi Prime Minister called the Arbaeen March the most significant protest against human rights violations.
Iraqi Prime Minister Mustafa Al-Kazemi attended the Arbaeen ritual in Karbala on Monday.
"The 40th anniversary of Imam Hussein (AS) and his righteous companions is the most prominent and largest ongoing human protest in history against human rights violations," Al-Kazemi tweeted.
Iraqi sources reported today that a large number of pilgrims attended the Arba'een March in Karbala.