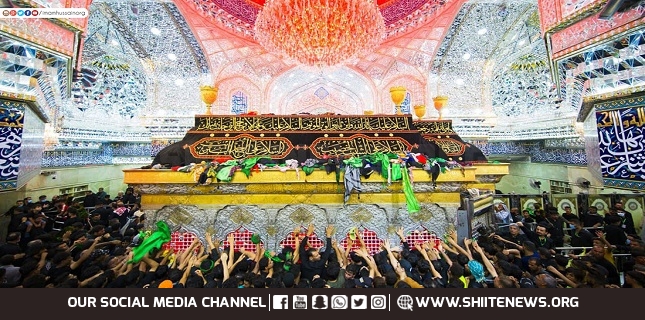 The number of Arbaeen pilgrims, who have flocked into the Holy City of Karbala in Iraqi, has so far surpassed 14 million, according to the Deputy Governor Jassem Al-Fatlawi.
Al-Fatlawi said that cameras have been positioned at Karbala City's entrances and exits to determine the total number of pilgrims in a way that is as accurate as possible.
The Deputy Governor also highlighted the medical, security and organizational services provided by the authorities and the locals to the pilgrims, noting that the expansion of the main road into Holy Karbala has contributed to the smooth movements of the visitors.
In Lebanon, Sayyed Khawla Shrine in Baalbek city hosted a large number of pilgrims who visited it to mark Arbaeen.
Arbaeen of Imam Hussein (PBUH) is the 20th day of Safar in the Hijri Lunar calendar and the anniversary of the 40th day after the Battle of Karbala when Imam Hussein (PBUH) and his companions were martyred on the Day of Ashura, (Muharram 10, 61 AH/October 10, 680).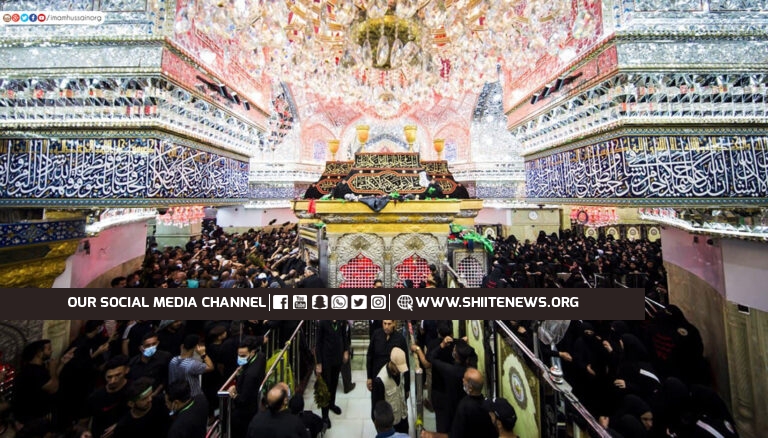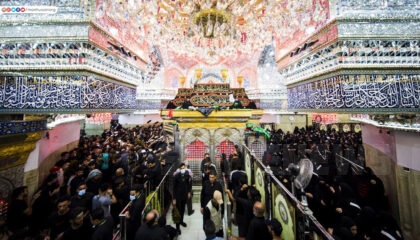 It is reported that the Captives of the Battle of Karbala came to visit Imam Hussein in Karbala on Safar 20, 61/November 19, 680) on their return from Syria to Medina.
In a hadith from Imam Al-Hasan Al-'Askari (PBUH), ziyarah of Arbaeen is considered among the sings of the faithful.
Procession of Arbaeen is a great march of Shia in Iraq from different parts of the country towards Karbala to pay a visit to the shrine of Imam Hussein.
Millions of people participate in this annual procession. However, pilgrims from abroad were largely barred from entering Iraq for more than a year, even as the country began opening up again and eased travel restrictions brought in to stop the spread of Covid-19.
This year, overseas travellers will have to enter Iraq through airports and will have to show a negative Covid test taken within three days of their arrival.