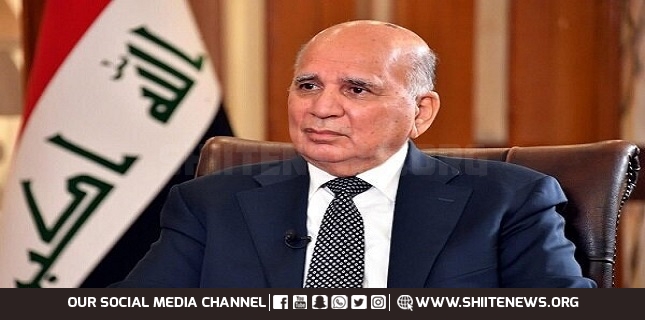 News sources report that Iraq's measures to invite the President of the Islamic Republic of Iran to attend a security meeting in Baghdad attended by some countries in the region, including Turkey and Syria.
The Iraqi Foreign Minister Fuad al-Hussein is to have a visit to Tehran within the two next days so to invited Iran's President Ebrahim Raisi to attend the security meeting.
Fuad is going to have consultations with President Raisi over the Tehran-Baghdad ties, including the issues of Iraq's security.
Informed officials at the Iraqi Foreign Ministry had previously said that the meeting would be held later this month to de-escalate tensions in the region.