Iraq
Iraq hunts down Daesh drone, destroys 4 terror lairs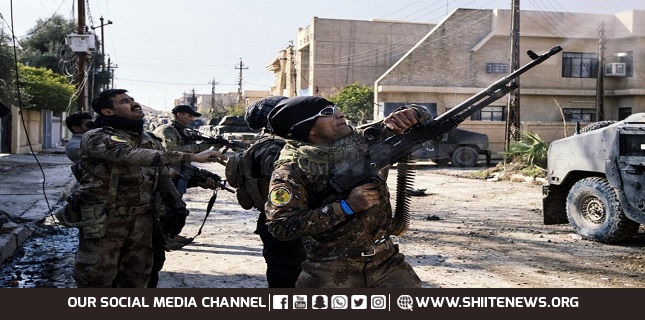 Iraqi forces shoot down a drone flown by Daesh against a police headquarters in the country's west, and destroy four of the Takfiri terrorist group's strongholds in the north.
The Iraqi Security Information Center delivered the report on Sunday. It said the forces brought down the aircraft as it was loitering over the main police building in the city of Fallujah of the western province of al-Anbar.
Troops seized the Daesh hideouts during an operation in the northern province of Kirkuk, which they had launched on the basis of "accurate information" that had been provided to them by the country's interior ministry, it noted. The 5th Federal Police Division also cooperated towards the operation's success, added the report.
It said the troops seized fatigues, logistical equipment, five improvised explosive devices, four armor-piercing rockets, and another drone belonging to the terrorists, during the operation.
The foreign-backed terrorist outfit started its campaign of bloodshed and destruction in Iraq in 2014.
It was defeated following three years of uphill struggle that enjoyed the assistance of the country's allies, including Iran. The Islamic Republic has been lending military advisory support to the Iraqi military in its operations against the group.
The terrorists, however, continue to maintain sleeper cells throughout the Iraqi soil.
The scattered grouplets reportedly number less than 10 in most cases, but are still considered to be sources of legitimate concern by Baghdad.