Iraq
Hashd Shaabi Mourns Martyrs Claimed by US Air Strike on Iraq-Syria Border Sites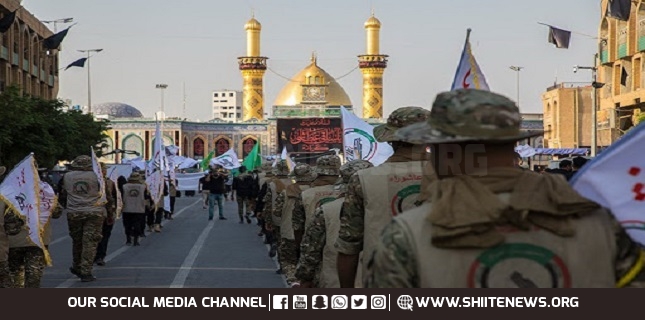 The Popular Mobilization Forces (PMF, aka Hashd Shaabi) mourned in Baghdad the martyrs claimed by the US air strike on its sites on the Iraqi-Syrian border.
The crowded funeral was attended by senior political and military officials who denounced the US air raids and highlighted the role of PMF in protecting Iraq from ISIL terrorists.
The US launched on Sunday air strikes on PMF positions in the border area between Iraq and Syria's Deir Ezzor.